24v 8- Port 10/100M Reverse POE Switch

Model:ES100-7PD

Gdpoenet Reverse PoE technology has intelligent power management features to provide a centralized, uninterrupted outdoor PoE solution for FTTx ISP/WISP project. It builds a multi-user sharing network to reduce the cost for WISP in rural area. It also provides an eco-friendly solution, once one of the users initiates a network request, the ISP device is awakened to provide a timely and uninterrupted network service, while there is no request from end-users, the device turns to sleep mode and does not consume electricity.
Introduction
ES100-7PD Reverse PoE Switch with 7-Port PoE provides the seamless network connection. It integrates 10/100Mbps Fast Ethernet network capabilities. Port1-7 for PoE In, Port 8 can do PoE out . Support 24V Passive PoE compliant PSD and PD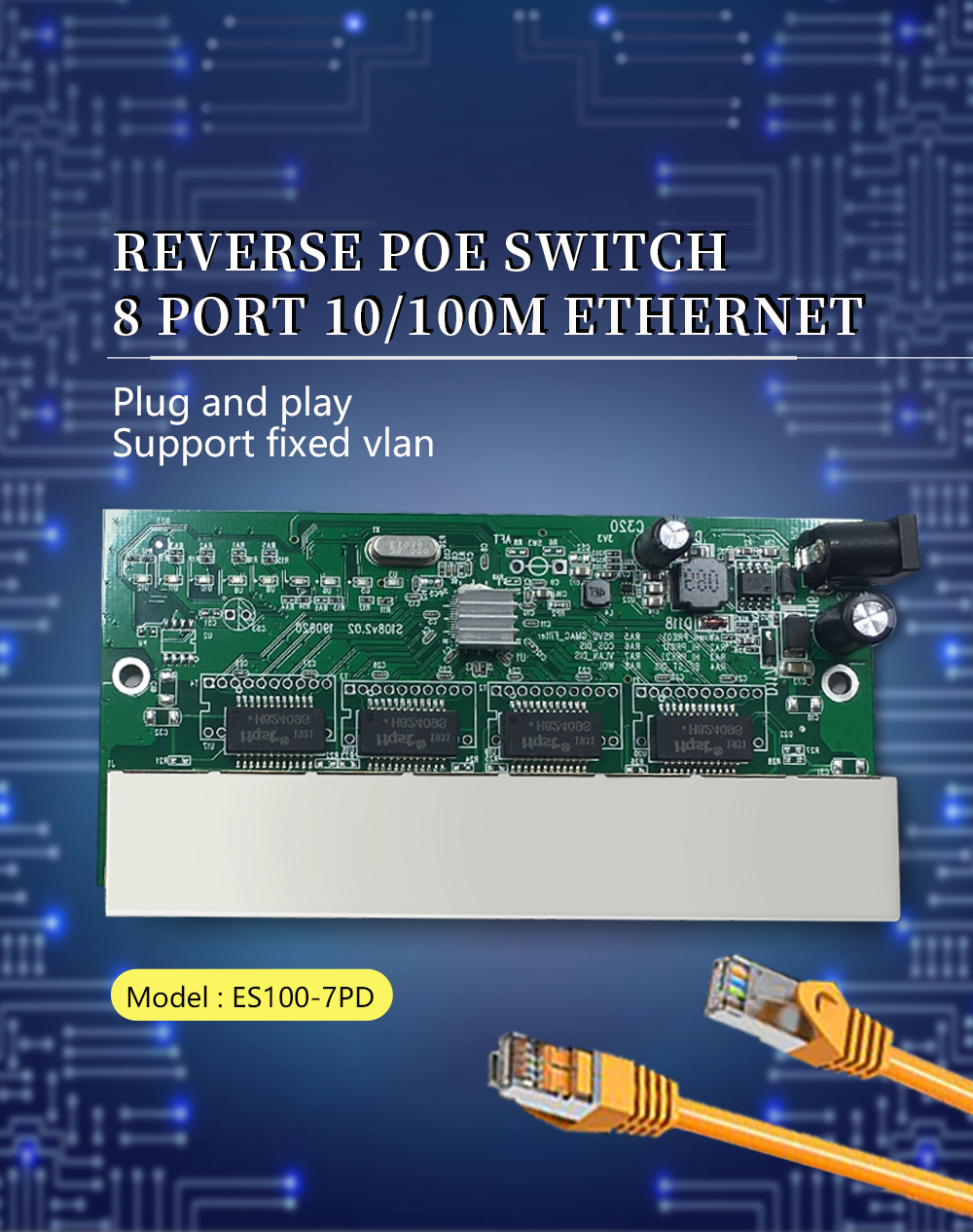 Features:
* Port 1-7 for PoE In,Port 8 for PoE Out.
* Support fixed vlan
* Support 24v-48v Passive PoE compliant PSD and PD.
* Output 12vdc power supply via dc jack, which can be supplied to ONT
* Plug and play
* Support Green Ethernet