GXCOM Technology - Reliable Partner for Worldwide ISP (Internet Service Provider)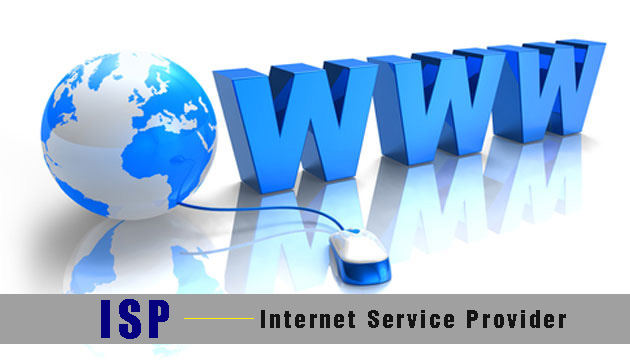 Firstly,what does ISP mean?

ISP means Internet service provider or provider. It is a service (most of the time paid for) which allows you to connect to the Internet.
ISP is an organization that provides services for accessing, using, or participating in the Internet. Internet service providers may be organized in various forms, such as commercial, community-owned, non-profit, or otherwise privately owned.
Internet services typically provided by ISPs include Internet access, Internet transit, domain name registration, web hosting, Usenet service, and colocation.
Then,what/how does an ISP do?

When you are connected to the Internet through your service provider, communication between you and the ISP is established using a simple protocol: PPP (Point to Point Protocol), a protocol making it possible for two remote computers to communicate without having an IP address. In fact your computer does not have an IP address. However an IP address is necessary to be able to go onto the Internet because the protocol used on the Internet is the TCP/IP protocol which makes it possible for a very large number of computers which are located by these addresses to communicate. So, communication between you and the service provider is established according to the PPP protocol which is characterised by:  a telephone call
 initialization of communication
 verification of the user name (login or userid)
 verification of the password

Once you are "connected", the internet service provider lends you an IP address which you keep for the whole duration that you are connected to the internet. However, this address is not fixed because at the time of the next connection the service provider gives you one of its free addresses (therefore different because depending on its capacity, it may have several hundreds of thousand addresses.). Your connection is therefore a proxy connection because it is your service provider who sends all the requests you make and the service provider who receives all the pages that you request and who returns them to you. It is for these reasons for example that when you have Internet access via an ISP, you must pick up your email on each connection because generally it is the service provider that receives your email (it is stored on one of its servers).

Last,what is the relationship between GXCOM and ISPs?

We're source manufacturer of network switch for more than 8 years. What can we do for or with the ISPs?
Actually most of our customers are Internet service providers,they might be not so big as AT&T, Comcast and etc.,but they're professional in the ISP project in their areas. The internet service they providing will cover a community or a town,bring flexible accessing service for the end users.
They purchase the Reverse PoE Switch and EPON GPON ONU or OLT from us, If switch products,they will connect all input ports to the end users in corresponding quantity. Then the switch can be powered by one or more users,the advantage is that each of them can't access the network of others. That brings safe,private and reliable network service.
Meanwhile,the reverse PoE switch is with reasonable price to help to cut down the networking cost. If using the ones with fiber ports,the function will be expanded much.

If the EPON and GPON solution is involved,there are more advantages like as high reliability,low cost,high badwidth, high cost-efficiency and flexible networking methods.

What's in hot for ISP projects?
We have:
8 Ports 100Mbps Fast Etherent Reverse PoE Switch
9 Ports 100Mbps Fast Ethernet Reverse PoE Switch
8 Ports 1000Mbps Gigabit Reverse PoE Switch
8 Ports 1000Mbps Gigabit Reverse PoE Switch with 2 Fiber SFP
16 Ports 100Mbps Fast Ethernet Reverse PoE Switch with 2 Fiber SFP

What's more is that we also have web-manageable and Layer 2 manageable models. The switch can be exported in PCB board only,indoor box or outdoor box. So flexible options must provide best solution if you're looking for related products for your ISP project.

Are you an ISP?
If you're,pls don't hesitate to contact us for any request.
http://fiberok.com/fttx-reverse-poe-switch_0038